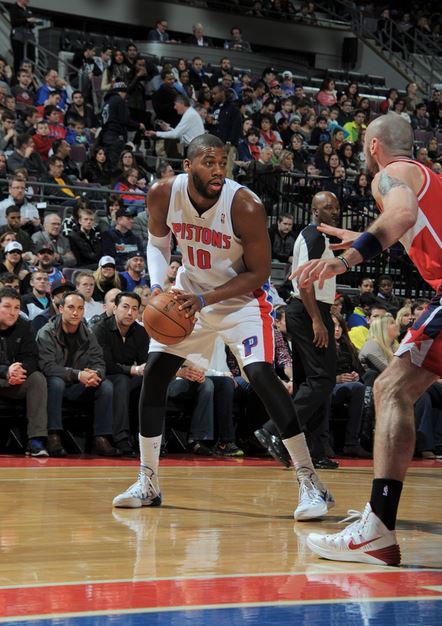 Looking to snap a three-game losing streak, Detroit welcomes former Pistons Tayshaun Prince and the Memphis Grizzlies on Sunday for a 1 p.m. tip at the Palace of Auburn Hills.
Prince has started all 29 games he has appeared in for Memphis this season, but is averaging only 6.2 points, three rebounds and 1.6 rebounds this season – the fewest in each category since his rookie season in 2002-2003.
Zach Randolph (17.1 ppg, 10.3 rpg), Mike Miller (7.1 ppg, 3.3 rpg), Kosta Koufos (7.7 ppg, 7.2 rpg) and Mike Conley (17.3 ppg, 6.3 apg) round out Memphis' starting five. The Grizzlies will be without usual starters Tony Allen (hand) and 2013 NBA Defensive player of the year Marc Gasol (knee).
Greg Monroe (14.5 ppg, 8.9 rpg), Josh Smith (15.1 ppg, 6.5 rpg), Andre Drummond (12.9 ppg, 12.4 rpg), Brandon Jennings (17.5 ppg, 8.3 apg), and rookie Kentavious Caldwell-Pope (6.9 ppg, 2.1 rpg) will start for Detroit. Sixth man Rodney Stuckey (shoulder) is expected to miss his second consecutive game.
Detroit has lost five of their last six games dating back to December 20 and eight straight against Memphis. The Pistons have also lost four straight games at the Palace.
Follow all of the action live on Twitter: @MReviewSports
(Visited 228 times, 1 visits today)